A TREE SERVICE YOU CAN TRUST
About Us
Family Owned | Over 25 Years of Experience | Top Quality Equipment
Engram's Tree Service Inc. is a family owned and operated business serving the Metro Atlanta area. The owners are a husband and wife team, Larry and Robin Engram who have over 40 years of experience and knowledge of the tree care and service industry. They have owned and operated Engram's Tree Service for over 25 Years.
Robin is a certified arborist who personally does all estimate requests. This gives you the customer an advantage knowing that recommendations given will be what is best for the health of your trees.
Larry personally runs their crew and operates their state of the art crane. Their crane is equipped with an extra-long boom giving Engram's Tree Service the ability to handle even the toughest jobs that their competitors are not equipped to handle.
Don't have a big job? No problem! No job is too big or too small!
Larry and Robin Engram believe in giving their customers fair pricing and work to exceed customers' expectations.
When choosing Engram's Tree Service Inc. feel confident knowing that you will be getting a fair price and work will be completed quickly and most importantly safely. You will be making an investment in your property that will show for years to come.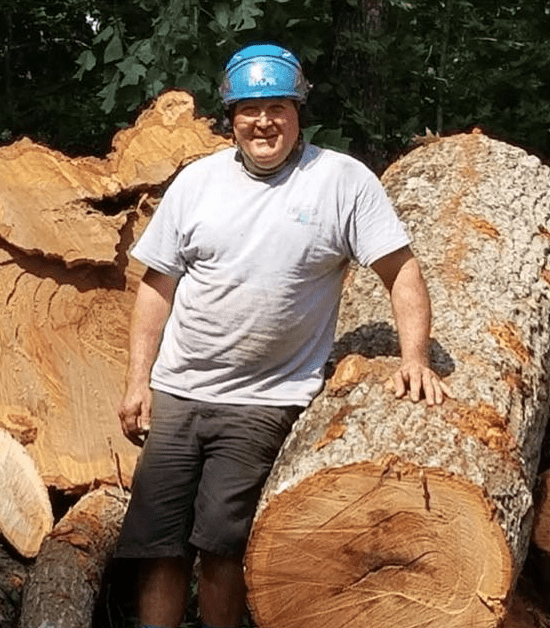 What Our Customers Are Saying
We want you to be satisfied with your service! If you would like to leave us a review about your recent service Click Here.
We highly recommend Engram's Tree Service. They removed several large pines and sweetgums from our back yard this week. The use of a crane to pluck the trees up and over the house was impressive. The crew was polite, neat and very efficient. Think the crane would be too expensive? Maybe not! Get a quote!
Engrams Tree Service has done a lot of excellent work for us over the past several years ! They are coming again this week to take care of a oak tree that dropped a large limb on the corner of our house !!! They are always on time, do a terrific job and when they get done cleaning up—-it is like no one has been here !! I highly recommend Engrams Tree Service over ALL OTHERS !!!
Our family has used this company on several occasions. They are priced very reasonably, work fast, hard, and are always professional and courteous! They even fixed a spot on my roof that a tree branch had poked a hole in! I would have never known had they not told me. I highly recommend them!!!
Open Hours
Mon-Fri: 8am - 4pm
Sat: Appointment Only
Sun: Closed
Our Office
Engram's Tree Service
674 Roper Road,
Canton GA 30115
What we Do
Tree Removal
Stump Grinding
Trimming
Thinning
Storm Damage/ Emergencies
Certified Arborist
For Emergencies or 24 hour service, call or text us at
770-265-4267